Basic Keyword Research Guide Using Free Google Tools
Say you just started on your blogging journey. You choose a topic to blog about which is near your heart and resonates with you, write and publish couple of blog posts. In fact, posted them on your social media account as well. But your blog is just like a haunted house. Nobody keen to pay a visit. Your blog lies in the abyss and dark world of…. Second page of Google or even lower than that.
So what went wrong?
You see, during your blogging career, you will read and hear one adage quite frequently. That's "Content Is King". Well, no doubt about that but the basic unit of content is keyword and your blog promotion starts from this very basic unit.
In order to make sure that you promote your blog effectively, you need to start from your keywords and this SEO keyword research guide will help you in figuring out how you can find the optimum keywords for your blog using free tools.
Read: How To Blog About Any Topic Without Being An Expert
Basic Keyword Research Guide For Beginners Using Free Google Tools
Why Keyword Research Is Important?
It's simple. Because internet is made up of (key)words. Even those mediums of content which aren't actually text based like videos, images, music or even infographics (they are more graphical as compared to textual) require underlying "Keywords" to stand out from their competition.
Just think for a second. Even if you want to watch your favorite cat video on Youtube, you sift through other videos using the description written on them. Or you type in some keywords in the search bar to access list of videos and then choose from them. Many people choose to use a key word generator to find great keywords that will help them rank on Google, but there are many ways to get some.
Effectively speaking, you cannot navigate your way through internet without reading or writing these text based characters. The content's medium does not matter. Whatever the type of content you depend on the "text" and "characters" to experience them.
Hence that is why Keyword Research is important. If you want your blog, article, video, image or any other form of content to rank and received well among the masses, you really need to focus on setting the foundation right. And that foundation is your keyword research.
Why am I emphasizing on the free Google keyword research Tools in this Guide?
Well, I don't despise the paid keyword research tools but if you're a beginner and just starting out with blogging and are not aware with the ins and outs of keyword research, it wouldn't be wise to jump straight away into the bandwagon of paid SEO tools.
Overall, you'd be losing money because initially you'd be utilizing just the basic functions of such tools. The functions which are also provided mainly by Google and/or other websites.
Of course, everything is not Hunky Dory with Google Keyword Research Tool as well. There are certain limitations which can only be surpassed once you get the premium SEO software especially designed for the Keyword Research purpose. Nevertheless, they are a good source of getting your feet wet in the SEO World generally and Keyword Research world specifically.
No doubt, these paid SEO software speed up the process but to learn how to use them effectively requires some time and during that "downtime", I'd suggest you to try out the free keyword research tools so that you grasp the concept fully before trying out the premium SEO software.

Coming to Google's free Keyword Research tools, they are not specifically developed to dig in the SEO or Keyword research realm but still webmasters and bloggers use them for this purpose. The reason is that their original purpose is so closely aligned to the hardcore keyword research that they can be used to help your blog or website rank well on the SERP.
So, for starters, you can always try the following free SEO tools provided by Google to perform the basic keyword research for your blog.
Read: How To Check Popularity Of Your Blog Topic Ideas
Google's Free Tools For Basic Keyword Research
1. Google Trends
Normally, It all starts with a hunch. You get an idea to blog about out of nowhere or through some external inspiration. However, just having an idea is not enough. You need to validate that idea. Need to make sure that the topic you wish to blog about does hold some water.
There are certain important questions to be answered. Does it have enough traction? If it can attract sufficient traffic towards your blog? These are some basic questions that need to be answered and Google Trends has the potential to respond to these questions to certain extent.
But there's a catch.
Instead of absolute results, Google Trends shows you relative results.
What does that mean?
Well, keep reading.
How to use Google Trend for Keyword Research?
Log on to

Google Trends

and you will see a search bar in front of you.


Enter your keyword (We'll use "SEO Services" for this article) in the search bar and hit "Enter"
A graph displaying the search interest of the people all around the world for your above keyword will show up.



However, remember, the catch I was talking about above, the graph does not show the exact number of searches. Instead it compares the searches against the highest point which is 100. 100 means that this is the peak point when the search for the particular keyword reached maximum. How much it was? Google Trends does not tell you that and unfortunately, you will have to live with it. However, there's a small hack that you can apply to have an idea if your keyword is really popular.

Simply type in another keyword that you feel is quite popular. As I said, it all starts with a hunch so I will type in "Funny Cat Videos" and compare it with our original keyword. Believe me, the term, "Funny Cat Videos" is a quite a popular one which I will also show below.



Once you compare these two keywords, you can see both graphs on a single page. You can gain an idea how your original keyword is performing as compared to our supposedly popular keyword.

You can go all the way back to 2004 and observe the pattern of your keyword. See if the trend is rising or declining over the years. What our search reveals is that the Funny Cat Videos outperformed SEO Services starting from 2004 all the way to 2008 March. From there on wards, SEO services had its heydays till October 2012. However, the Funny Cat Videos took over SEO Services in popularity. The streak ended when out of nowhere, SEO Services saw a surge in January 2016 and then from there, SEO Services is more popular than Funny Cat Videos.
Restricting Your Trend Analysis Using Parameters
So that's how you can observe the pattern of a particular keyword over time. In fact, that's not it. You can also specify your research and make it highly targeted by adjusting the parameters right below the search. For e.g. you can observe the search pattern country wise by choosing the country from the "Worldwide" parameter. That's important especially when you want to target your blog for the readers of any particular country.
So as far as Google Trends is concerned, that's how you can assess the popularity of your keyword and see if it's worthy enough to focus on but that's not it. You can dig in further by exploring other options however, as far as checking out the main features of Google Trends is concerned, I guess, that'd suffice.
Pros and Cons of Google Trends As A Keyword Research Tool
Pros
The pros of using Google Trends is that it gives you a quick view and understanding of underlying patterns, trends, cyclical variations etc.
What this means is that you can observe the popularity of a keyword over a longer period. Analyse if it's popularity is going up or down and then select your keywords based on the analysis. Of course, you don't want to invest too much time and effort in although a popular keyword but whose popularity is declining month by month.
Or in other words, you can concentrate on keywords which is less popular but you've observed its popularity rising month by month. Since the keyword isn't popular yet, you will face least competition and therefore, better chances to rank well for it.
Cons
The downside of using Google Trends as your basic keyword research tool is that it does not show hard numbers of search volume. So you may be looking at a keyword whose graph looks quite impressive with rising popularity but it's quite possible that the search volume was just 10 per month in the previous month and now it's around say, 150 per month. That's not quite popular but still the graph would give an impression as if the keyword is popular.
Even if you enter another keyword as your reference point (just like we did with the "Funny Cat Videos" above), you need to be sure about if the keyword used as a reference is indeed popular.
Now, coming to another free Keyword Research Tool provided by Google. That's Google Keyword Planner.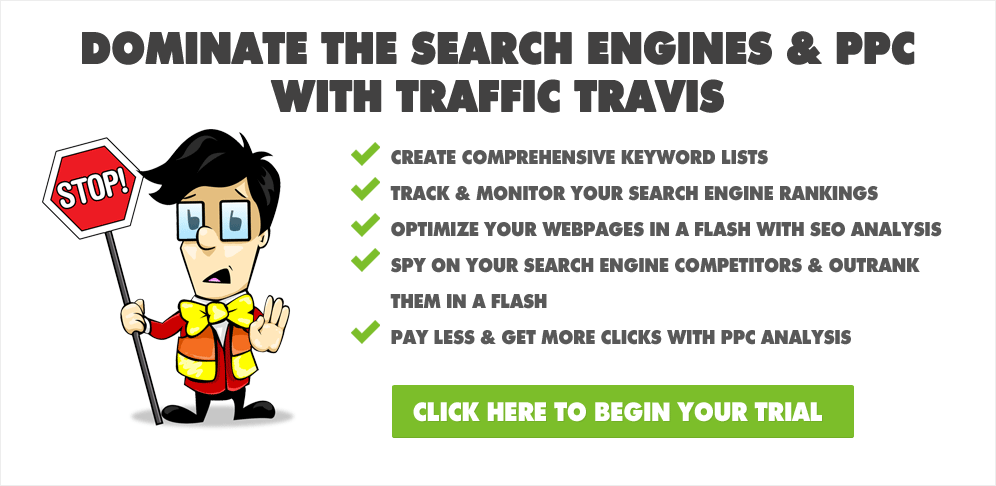 2. Google Keyword Planner
Google Keyword Planner is a tool primarily developed for Google Adwords Advertisers. The tool helps them to analyze their keywords before they bid for placing ads on them and that is why you will see the monetary value against each keyword. That's to give an idea to the advertisers that how much it will cost them to place their advertisement against those keywords.
Since this is out of our scope, we will not dwell in it any further and therefore, cut right to the chase which is how we can use the Google Keyword Planner for basic Keyword Research for our blogs.
The best thing about Google Keyword Planner is that not only it gives you a search volume (in numbers) for a particular keyword but also suggest other keywords as well. This is helpful when you run out of ideas with keywords. The Google Keyword Planner helps you decide and target new keywords.
Here's how you can use Google Keyword Planner.
First you need to login to

Google Keyword Planner

.

Under the "Find new keywords and get search volume data" section, enter your keyword in the box. You can enter more than one keywords. I have entered multiple keywords, "SEO Services" and "Funny Cat Videos" for evaluation.

Click the "Get Ideas" button.

You will be taken to the search result showing the worldwide search volume of your targeted keywords. I searched for SEO services and Funny Cat Videos. You can see that Average Monthly Searches for these two keywords are 100,000 and 1,000,000 respectively. That quite a number. Imagine if you rank on the first place for any one of that keyword how much monthly traffic your page/website is going to receive.


You can ignore the "Competition" column as it shows the competition from the perspective of the advertisers and that how many advertisers are competing for a particular keyword against all the keywords in Google database. Hence, not necessarily, a keyword with "High" competition means that you will face high competition ranking your blog organically for that keyword as well. Although, chances are likely that organic competition more or less resemble the same as the paid competition but still there are chances of things being a bit different.
If you scroll below (looking at the image above), you will see the Keyword Planner displaying its own suggestions as well. This gives you a helping hand if you should pursue your own keywords or go with the suggested keywords or may be even provide you with new keyword ideas to target.


Restricting Your Keyword Search By Parameters
Targeting Section
Just like Google Trends above, you can restrict keyword planner by setting different parameters. For that, you need to look on the left hand side of the screen. For e.g. from the "Targeting" section, you can restrict keyword results based on your location, language etc. This feature is helpful when you want to write about a highly targeted topic that only pertains to specific location.
Date Range Section
Furthermore, you can see the keyword search volume based on a particular date range from the "Date Range" section. Even better, you can compare two periods and see how that keyword performed relative to any particular time period so to gain understanding about any underline trend or cycle.
Customize Your Search Section
Use Customize Your Search Section to eliminate noise from your keyword research.
For e.g. you can restrict keyword suggestion closely related to your search ideas from the Keyword Options sub section. Additionally, you can restrict keywords even further from the Keywords To Include sub section. This option restricts keywords suggestion to only those ideas which contain your provided words.
Pros and Cons of Using Google Keyword Planner As Your Basic Keyword Research Tool
Pros
Well, the definite upside of Google Keyword Planner is of course, the numerical representation of the keyword popularity. It gives you an idea that how much traffic you can expect given that you optimize your blog well for a particular keyword and rank well for it.
Cons
On the other hand one major downside is the absence of exact numbers. Keyword Planner gives you a range of monthly search volume instead of a definite number. That eats up bit of an objectivity.
Second, even though it gives the popularity of the keyword, it does not tell you how difficult is it to rank well for that keyword. The major reason of course, is that the tool is not meant primarily for the bloggers in the first place.
However, there's one tool that tells you about the difficulty of ranking well for any particular keyword. Click here to know more about it.
You Have The Keywords – Now What?
So this is how you use Free Google Keyword Research Tools to do some basic research for your own keywords. However, let me clear one thing. Researching and coming up with keyword ideas is just one part of the job. Applying those keywords wisely in your blog post (or on the blog as a whole) requires some wise moves.
Furthermore if you would like to learn more about using SEO and keyword strategies to help your content rank more highly in search engine results, you might want to consider reaching out to a digital marketing expert for some specialist advice. For further advice and support, you can click to visit site of R6 Digital.
It's not like you find a keyword in your niche with over a million searches a month, mar it all over your blog and then start expecting around million visitors a month showing up on your blog.
Things don't work like that in the blogging world.
You have to be weary of many other factors (internal and external) before you finalize and use the keyword on your blog post.
I'm afraid that if I start teaching you how to finalize and use keywords in your blog post, the article is going to stretch long enough to bore the hell out of you. So let's keep it concise. I will teach you how to use keywords in your blog post in next articles as I have plans of posting quite a few articles discussing Keyword Research and applying them on your blog.
Until then, I hope you have learned something of value after going through this article.
However, to become a successful blogger, mere reading is not sufficient. You need to apply what you learn. Go ahead, try the tools mentioned in this Keyword Research Guide and accumulate quite a few popular keywords to target in your next blog post.
Lastly, I'd appreciate any feedback in the comments section as this will help me in fine tuning my way of teaching. So don't be shy, just let me know how can I make this even better of if I've missed anything.